Have you gone through extensive medical treatment and are looking for avenues to get help with medical bills? Or are you simply wondering what you must do if you ever end up with a medical bill that you cannot afford to pay?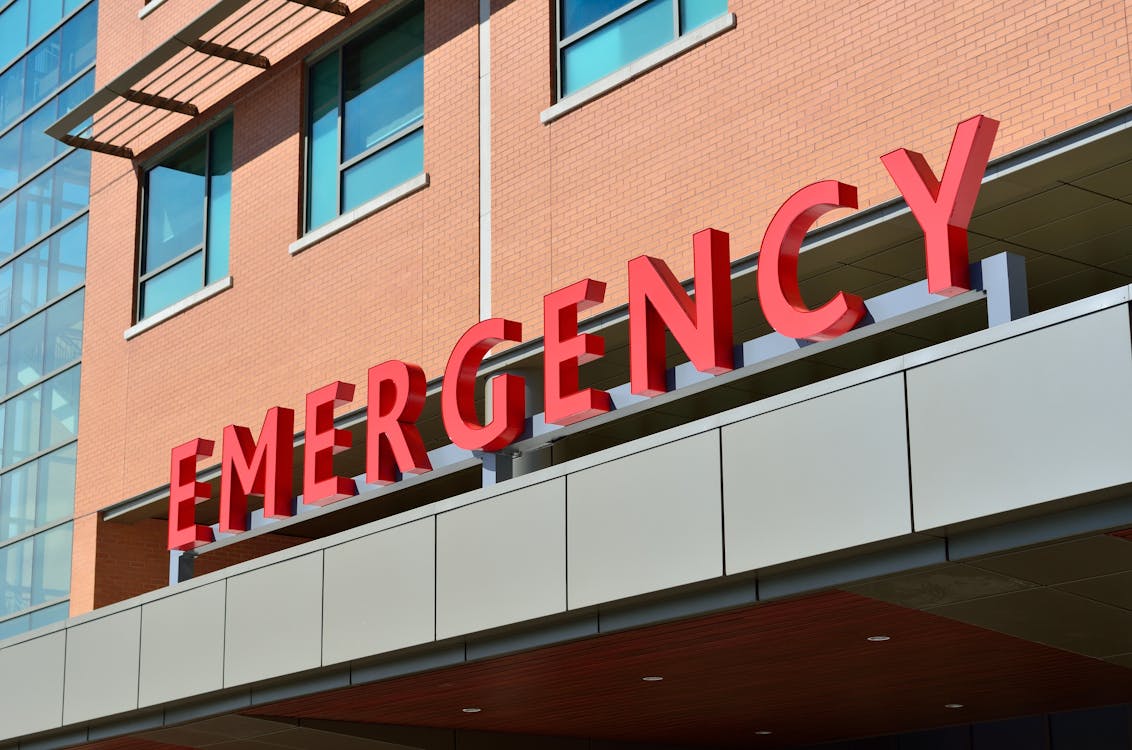 In both cases, you are in the right place. This article will educate you about everything you will ever need to know about getting help with medical bills. The very thought of being hospitalized scares the bejesus out of anyone. Plus, the unpredictability of the medical bills you will end up with simply adds to the agony.
If you are a working professional, the chances are that medical debt can leave you in a financial frenzy. Depending on the injury, a medical bill debt can empty your account, savings, and even IRA savings. There have been cases where patients have lost their homes just to get even with the payments.
Yes, it is a daunting thought, however, it is not all doom and gloom. Several channels and methods offer a silver lining for people like yourself struggling with medical bills or medical debt.
So let us dive right into the deep end and learn how you can get help with medical bills or medical debt.
What Happens When You Cannot Pay Medical Bills
Suppose you or a family member went into the hospital, got well, but it came at a hefty price. Now you have a substantial amount of medical bills staring you in the face, and you are wondering what happens if you do not settle your medical debts.
Medical bills or debt is similar to any other overdue loan or debt. In case you do not pay the bills on time, the hospital or medical healthcare provider will sell your debt to a third party debt collection agency.
Most debt collection agencies are stressful; therefore, it would be best not to get to the stage where you have to deal with one.
The constant calls, demand letters in your mailbox, and intimidating texts to threaten you with legal actions can add to the stress. However, you must know that according to the debt collection laws, the collection agencies cannot threaten you with any serious consequences.
You cannot go to jail for not paying your bills, but it will deter your ability to secure any future loans, financial services such as credit cards, mortgages, insurance, etc. That said, a debt collection agency may file a lawsuit against you to clear the payment. However, this depends on how much you owe.
To stretch your wallet a little bit, we suggest considering these two steps: Negotiating and seeking financial aid.
Negotiating with the Relevant Parties
Whether you are dealing with a hospital or a debt collection agency, you can speak with them if you are struggling with your finances.
Try to negotiate the prices they are charging you for the service. Request to apply the minimum rate so you can pay off the bills, instead of never paying a penny.
The hospital will definitely consider it.
Why?
Here is the thing. If a hospital or healthcare providing facility sells your medical bills to a debt collection agency, they will have to do so at a partial amount. For example, if you owe the hospital $10,000, the hospital will only get a fraction of that amount when selling the bill to the collection agency.
Therefore, if you offer to pay at a lower rate, the hospital may get more than what they would from a debt collector. Similarly, in negotiating with a debt collection agency, they would prefer to get something instead of going for a lawsuit and still not getting anything substantial from it.
Financial Aid from the Hospital or an Organization
Yes, finding help with medical bills is not an easy task. However, it can be helpful if you know where to look and ask for help, and seeking financial aid from a hospital is one of them.
Simply call the hospital to which you owe the medical bills.
Ask if they offer any financial assistance programs, also known as charity care.
Ask about their eligibility criteria, which are most relevant to your income.
In some cases, a hospital may reduce your bill by as much as half or even eliminate the debt. If your medical bills are from a non-profit healthcare provider, then they must have such assistance policies by law.
Talk to them, explain your situation, and not be shy to ask for any financing options or accept a no-interest payment plan. You do not have to agree to any payment terms that you feel uncomfortable with.
Moreover, you must always note down all the details of the conversation, such as.
The number you called and at what time
Whom did you speak to? (employees' name)
The answers to your questions
Any quotes, discount details, or payment plans. You can even ask the hospital representative to courier or email this information to you as well.
What was the outcome, and if there is a reference number for your conversation?
If you agree to an outcome, ask the hospital or debt collector to provide that in writing to avoid any future misunderstanding or discrepancies. Moreover, they may even agree to clear the bill if you can pay enough money in a lump sum amount.
It is common for a debt collection to ask for your income sources to determine your current financial condition and how much you can afford to pay. Therefore, be honest and as thorough as possible.
In some cases, if you are low income, a non-profitable medical healthcare provider may consider to reduce your medical bill amount or discard it altogether.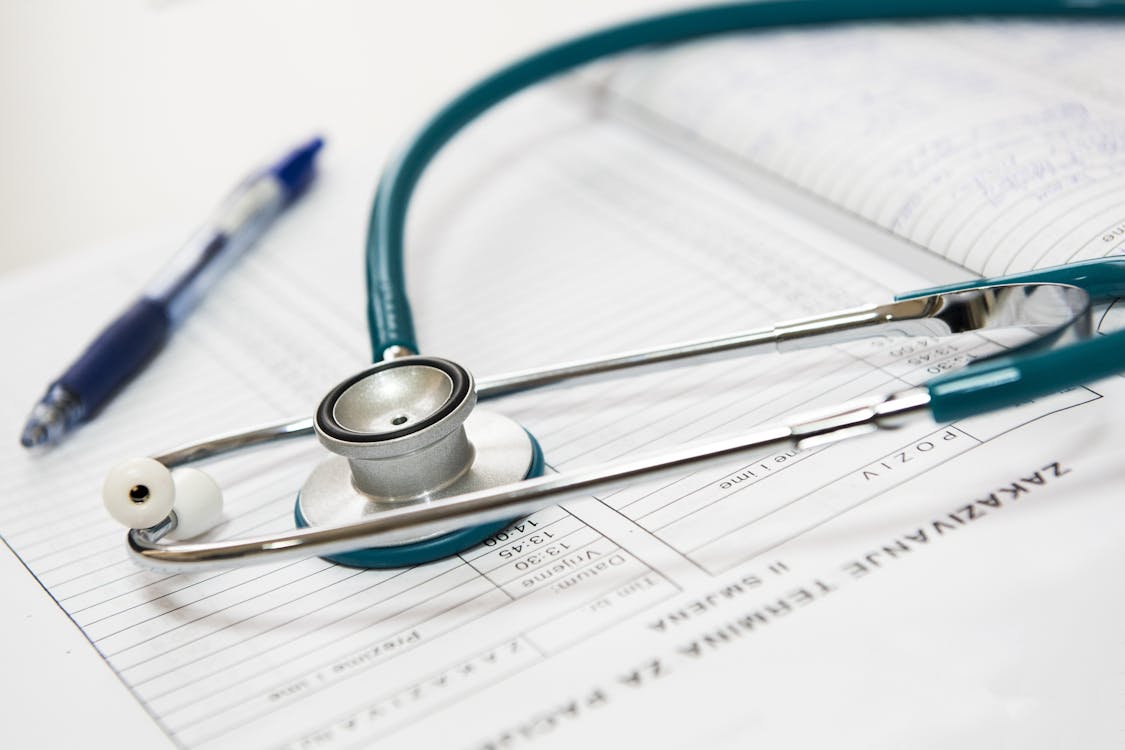 Creating a Payment Plan and Abiding by It
Another reason you must aim to secure a payment plan with the hospital is the lower interest rates. If your debt goes to the collection agency, they may charge you higher interest for non-payment if you fail to keep up with your payment plan.
That said, once you have a mutual agreement on a payment plan, do not falter your payments. If this payment plan is with the hospital, they probably would not report you to the credit rating agencies, meaning you will not get a hit to your credit score.
On the other hand, if you miss a payment with a debt collection agency, they will not hesitate to report you to the credit rating agencies.
Let us suppose that you are completely broke and neither of the above two steps is a possibility. What do you do? The good news is that you can get assistance from the U.S. Government on a state or federal level.
What Assistance Does U.S. Government Offer
In case you have low or no income and are unable to reach any viable solution with debt settlement with the hospital or debt collector, you can seek help from the U.S. government.
Did you know that Obamacare or Federal Affordable Care Act enabled people with very low income to afford medical insurance? The idea was to help the U.S. citizens struggling to make ends meet and prevent them from filing for bankruptcies due to high medical bills.
According to CNBC, 66.5 percent of the bankruptcies filed in 2019 had to do with unpaid medical bills. Therefore, you are not the only one, and people from all walks of life share the concerns you may be having right now.
According to another survey, one in every five hospital patients had trouble clearing their medical bills at some point.
So how does the U.S. government offer you help?
Medicaid for Adults
If you are a working adult with no or low income, you may be eligible to seek assistance from the government. Medicaid is a joint effort by the state and federal government to provide health assistance to adults.
However, check with your state of residence as each state follows their criteria to qualify for Medicaid for adults. When you get a chance to speak with the local Medicare team, do confirm what other application requirements you may have to fulfill to be eligible or apply.
Medicaid can be applied retroactively to recent medical bills. This means if you were eligible for Medicaid three months before your application, Medicaid would take care of your medical bills accrued during these months.
Medicare and Social Security (SSN)
If you are over 65 or under 65 with a disability, you can contact your local social security administration (SSA) office. Moreover, if you are on Medicare and social security support, SSA might be able to help.
Medicaid and Health Care for Children (CHIP)
Did your young one need medical attention, which ended in a substantial medical bill? You can get help with medical bills payment with Medicaid and CHIP, i.e., Healthcare for Children. They assist you in paying your children's medical bills, especially if you cannot afford healthcare insurance.
Healthcare.Gov
If you are struggling to secure adequate healthcare insurance, visit Healthcare.Gov. They will help you in searching for the right insurance by comparing various available options and much more.
Are you self-employed? Maybe your employer does not offer healthcare insurance? In either case, you can seek assistance from the U.S. Government's Health Insurance Marketplace and get medical insurance coverage for you and your family members.
The Health Insurance Marketplace has a very flexible eligibility criterion so that anyone can apply. In fact, meeting certain conditions may even help you secure subsidized insurance rates. Moreover, the Special Enrollment period allows you to make changes to your insurance plan if your circumstances change, such as giving birth, losing your employment, etc.
What is the Cares Act? And How it Can Help Pay Medical Bills
Have you recently heard about the CARES Act, 2020? This is an emergency law passed by the U.S. government in March 2020 due to the COVID-19 pandemic.
The CARES or Coronavirus Aid, Relief and Economic Security Act is a stimulus package. Moreover, this is only a temporary measure by the U.S. government to help the U.S. citizens and businesses fight the financial turmoil during the Coronavirus pandemic.
The U.S. Internal Revenue Service (IRS) has been issuing a one-time payment check to many individuals since late April. The best part is that you may not even have to do anything to receive your stimulus check.
That said, you can still find out the qualification criteria and when you may receive your stimulus check.
5 Additional Ways to Get Rid of Medical Debt
If you need to get help with medical bills, here are the five more effective ways to get rid of medical debt.
Running a GoFundMe Campaign
Trying to get help with medical bills? Have you ever thought of running your own funding campaign to clear the medical debt? Yes, it is possible; GoFundMe is a fundraising website that anyone can use to raise funds in abundant categories.
Did you know that one-third of GoFundMe campaigns are to fundraise for medical bills?
Here is how you can get help with medical bills through this awesome online portal.
Add photos or your medical journey or any evidence that you feel comfortable sharing
Share the fundraiser campaign with family, friends, colleague, and your social media profiles
Post regular updates about your progress to involve the supporter
Do not be shy about sharing other needs
Acknowledge the generosity of the funding supporters by sending a thank-you to express your gratitude.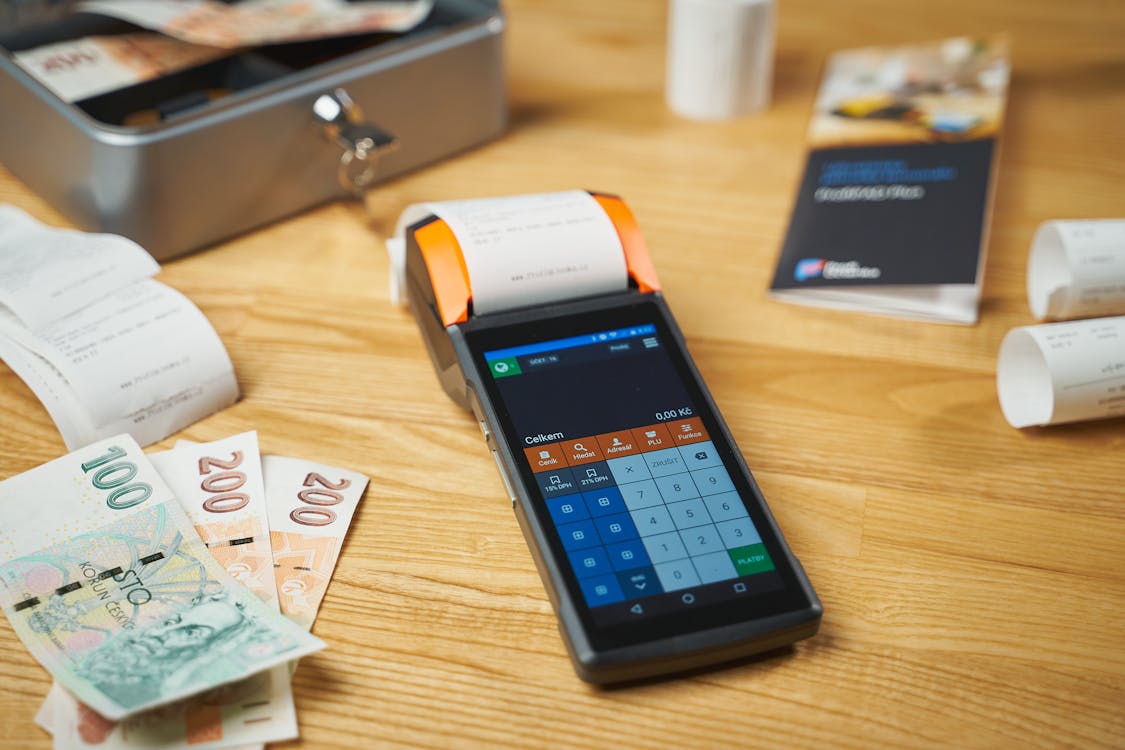 Modest Needs Funding
Are you a financially self-sufficient person but merely surviving just above the poverty line?
This kind of situation may leave you ineligible for any traditional social assistance by the government. However, if you can get a little financial help, such as a couple of paychecks worth, it can help with medical bill payments.
This is where Modest Needs Grants can help. Here are the steps to apply:
Register with Modest Needs
Complete an online grant application form
Wait for the decision
Ask for Help from Friends or Family
You can always ask a family member or a close friend to help you out. It is better than getting yourself into more debt by applying for a credit card, loan, refinancing your existing mortgage, etc.
The family members or friends are likely well aware of your financial situation, so you probably will not have to rush into making immediate payments.
State-Sponsored Programs
Every state offers a State Health Insurance Assistance Program (SHIP). These are unique programs to help you with paying your outstanding medical bills. Go to their website, and learn about the eligibility criteria.
Charitable organizations
There are several charitable organizations within the U.S., helping deserving individuals paying their medical bills and other treatment costs. Speak to them to get help with medical bills, partial or full payments.
Here are some illness-specific organizations to help you get started.
Work with these organizations and others that you may come across during your research. If you have any special conditions, then reach out to the organization specializing in helping people like yourself.
Be as thorough and honest about the necessary information you provide. Failing to provide necessary details may cause a hindrance in getting help with medical bills or end in rejection of your request.
Additional Tips for When You cannot Pay your Medical Bills
Apart from the above-mentioned options, here are some additional tips when you are struggling to pay off your medical bills.
Avoid putting Bills on Credit Card
Do not make the classic mistake of paying your medical bills by credit card. This is like shifting your debt from a hospital to an entity that will charge you interest rates and slap you with more penalties if you miss a payment or default.
How to Deal with Debt Collectors
Are you already receiving calls from the debt collection agency? You can get them to stop bugging you. You can send them a "do-not-contact" letter or simply tell them over the phone that you do not wish to receive any more calls from them.
Visit the National Consumer Law (NCLC) website for instructions on how to write a do-not-contact letter.
Hiring a Non-Profit Advocate
If you face a lawsuit by the hospital or debt collector to settle huge medical bills, you can find a professional non-profit advocate. However, you must ensure that the advocate you are hiring has experience in the field of medical law and billing conflicts.
You can even work with a non-profit organization such as the National Foundation for Credit Counseling (NFCC) to get help with medical bills lawsuit by finding a good credit counselor.
Conclusion
Now that you know having a huge medical debt is not the end of the world, you can start seeking help with medical bills. However, it would be best if you did your homework before knocking on any doors for help, such as
Thoroughly reviewing your medical bills
Requesting itemized medical bills from the healthcare provider, hospital, doctor, or debt collector
Knowing your state's limitations of medical charges
Trying your best to negotiate with the billing entity by asking for a discount, flexible payment plans, and other financing options.
If you look closely, you may even identify some overcharges. According to the federal General Accounting Office, 99 percent of the hospital bills contain hidden overcharges. Therefore, scrutinize each and every bill or seek the help of an expert to evaluate the validity of the amount the hospital is charging you.