Making money on DoorDash is easier than you might think! We've uncovered some great tips to help you maximize your earnings on this platform.
How does DoorDash work?
Consumers log in to the website and order meals from their favorite restaurants. Dashers pick up the meals and deliver them. It's as easy as that!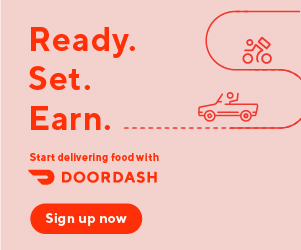 If you are a Dasher, when you're available for deliveries you'll open the Dasher app. The app will direct you to a specific restaurant. The company pays for the food, so you don't need to use your own money. Once you have the food, you'll deliver it to the customer's location.
How much do Dashers get paid?
The current DoorDash pay formula includes base pay, promotions and tips.
Base Pay is based on the estimated time, distance and desirability of the order. It is paid by DoorDash and it is not affected by the customer's tip amount. The base pay rate is higher for deliveries that require a longer travel distance, a greater investment of time or are less popular with Dashers.
Promotions are bonuses that are paid for certain orders. Some of DoorDash's promotions include:
Peak Pay during busy hours
Challenges for active Dashers that are meeting specific earnings goals
Drive bonuses for large catering orders, which are only available to the highest-rated Dashers
The Tips, obviously, are determined by the customers. DoorDash claims that 100% of the tips go to the Dashers.
As a Dasher, you'll be able to see how much you'll earn for each order before you accept it. Declining jobs hurts your acceptance rate, but it may be necessary if you'd be driving a long distance for little pay.
What's the best way to maximize your DoorDash earnings?
There are several ways that you can maximize your DoorDash earnings.
Make sure you're available at the busiest times.
DoorDash is typically the most active on weekends, during adverse weather or during big sporting events (especially if a local team is playing). The Peak Pay promotion can drastically improve your earnings during these times.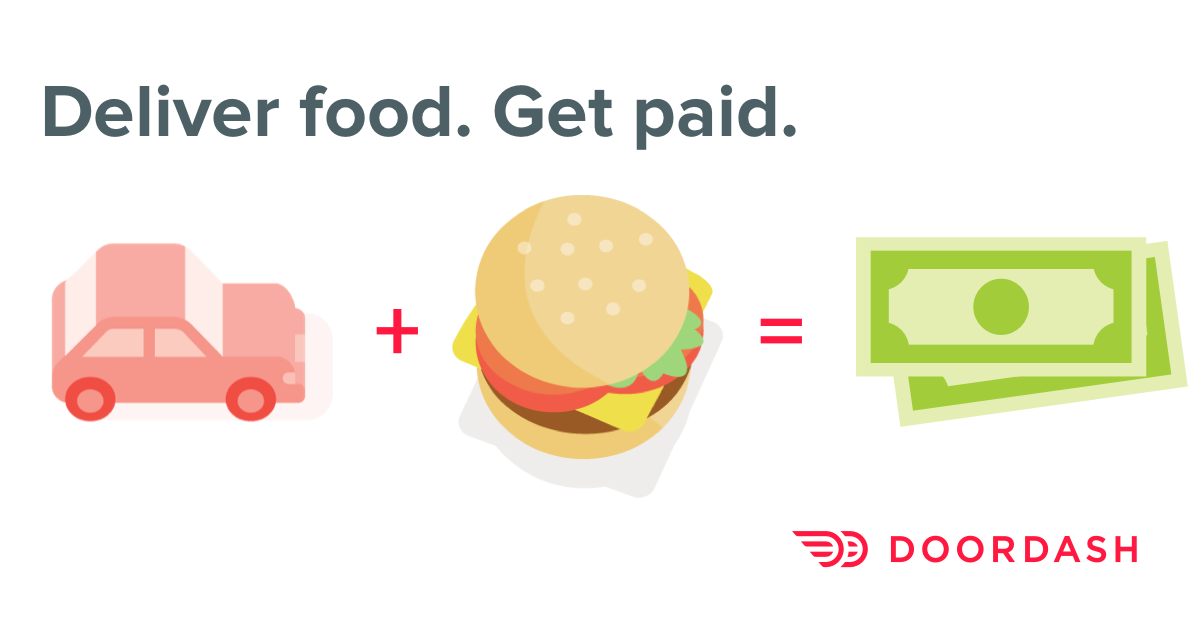 Encourage your customers to leave great reviews.
Customers also have the opportunity to rate your deliveries, which can have an impact on your bottom line.
As a DoorDash customer, I didn't even realize I could review my Dashers until someone pointed it out. I received a friendly text after my delivery that said: "Hey, Nicole! This is your Dasher _____. If I'm worthy, could you rate me positively on DoorDash? It's really important to me." Now that I know the system works that way, I positively rate every Dasher that delivers to me.
Some great ways to increase your customer ratings include:
Make your deliveries as quickly as possible.
Always check that the restaurant has provided all the items in the order.
Pick up plastic utensils, salt/pepper, napkins or condiments.
Separate hot and cold items as you travel. This will preserve the quality of the food.
Text your customer to keep them informed of the order status, especially if you are going to be late or if there's a problem.
Remind the customer to leave a review if they're satisfied with their order.
The higher your Dasher ratings are, the more opportunities you will have to earn money on DoorDash. For example, the Drive program for catering is only available to Dashers with the highest ratings.
Hang out at hotspots.
DoorDash marks hotspots with flame icons on the map. These areas are usually near many restaurants. There is no guarantee that you will receive orders in a hotspot, but the company does acknowledge that you may receive more orders if you are nearby.
Be careful about what orders you accept and decline.
You could lose your job as a Dasher if you fail to complete orders or decline too many jobs. Although it's tempting to only accept high-revenue orders, the best orders are reserved for the highest-rated Dashers. Remember that you need to build and maintain your Dasher reputation in order to earn the most money.
Track your expenses for tax purposes.
As an independent contractor, you will have to pay income taxes on what you earn. However, you can negate a lot of your tax obligations if you track your deductible expenses. Your expenses include things like gas, vehicle maintenance, parking fees, insurance and the other costs required to maintain your delivery vehicle. Tracking those expenses and consulting an accountant can help you save a lot of money overall!